[SFTLV] Valérie Legros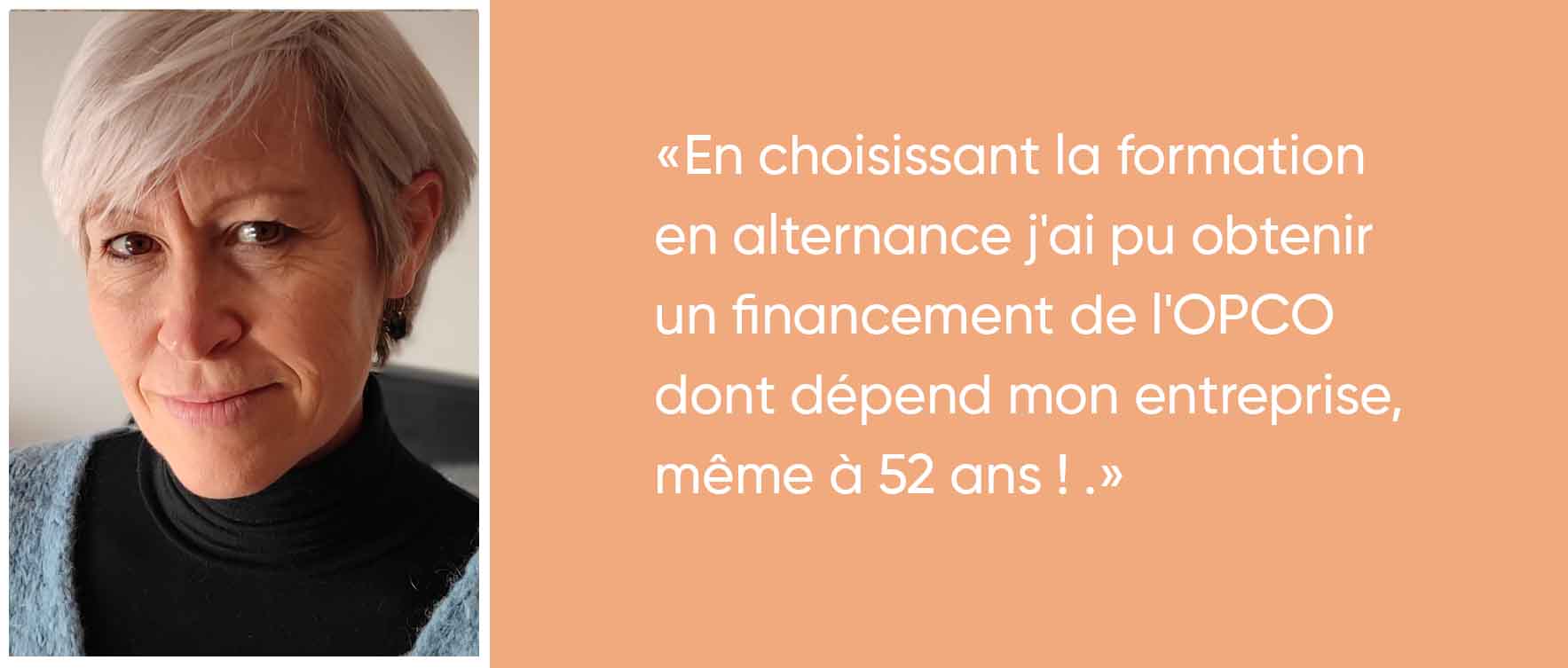 Why did you choose this course?
It corresponds to my desire for professional development and specifically meets my needs.
I have an atypical career path, I wasn't sure I would be able to get into a professional degree, even less so at 52.
I didn't expect to find a work-linked training course so close to my home and workplace.
By choosing work-linked training, I was able to obtain financing from the OPCO on which my company depends, even at the age of 52!
What I particularly liked about the course:
It is the relevance to my professional objective. That it is a sandwich course, which allows me to stay in my job while evolving within my company.
The advantage of doing a sandwich course:
The most important thing for me is to be able to put into practice immediately what we are taught in class. Not to be distanced from the world of work. Even if we have to share, I remain available for the company.
It is an immediate and quantifiable added value for the company and for my personal development.
My current missions at ENVOL and ENVOL QUALITY :
I am a Human Resources Assistant, I deal with personnel management on a daily basis.
My professional prospects :
To acquire new skills, to be even more efficient and relevant in the support of the company's employees. Obtain the position of Human Resources Manager.
After a few months in training LICENCE PRO GRHI am convinced that I will be well accompanied in the training, which corresponds completely to my expectations.
Mis à jour le 26 March 2023