Patch Culture
instructions for use
The culture patch allows you to benefit from €5 tickets (or €6 in cinemas and certain partners) in each of the 60 partner structures.
The card is free of charge and is available at your campus reception.
It must be validated at the reception of the Hannah Arendt campus (Monday to Friday)You will need to present this information to each of the participating organisations when you make your reservations, or on Fridays from 12 noon to 4pm on the Jean-Henri Fabre campus (room C048 - health and social area, CERI).
You can put your Culture Patch into operation since 28 September 2021 and throughout the year.
In order to be valid, your patch must be validated by the University before you can make a reservation with the partners.
You will be given a ticket for 5€ (subject to availability) or 6€ (in cinemas) on presentation of your Culture Patch, duly completed and validated by the University Reception. You can validate it all year round.
1/ Collect your patch (at the campus reception or during the JH Fabre office) and fill in your name, first name, passport photo and sign
2/ Have your Patch validated at the reception of your campus or at the JH Fabre office
3/ Present your validated Culture Patch when booking with our partners
>> Find the programme accessible via the Culture Patch on this page, on Facebook and on the Instagram account of culture
Culture is highly addictive, you can continue
The Culture Patch is a device which aims to develop and diversify the cultural practices of the university community of Avignon.
Indeed, in our university, culture is thought of as a place of gathering: it must not encourage corporatism by distinguishing between students, teacher-researchers and administrators. On the other hand, it is not just a matter of consolidating the cultural practices of those who already have them.
The average student's culture budget is five euros per month. And this average tells us very clearly that, for many, the budget is zero, where some, few, will put in ten or twenty euros. The aim of the Culture Patch is to work for those who already have a budget, but also for those who don't yet have one: to discover what is unknown, because we think that, for the most part, there is no rejection of culture, but rather an autonomous appointment that can be built over time.
As the historian Paul Veyne points out, when you don't see what you don't see, you don't even know you don't see it. It also seems important to us to encourage the exploration of the various facilities, structures and practices in the Avignon area. This is why the agreements signed between the cultural structures producing performances, shows, concerts and exhibitions and the university provide for a basic fee of five euros once a year per member of the university community.
This year, several structures have committed themselves to the implementation of a permanent 5€ rate for holders of the Culture Patch, find them in your agenda guide.
Feeding the future.

For the past two years, hotel and restaurant owners have joined forces with the Patch Culture to offer special services to the university community (Le Petit Chaudron, Chez Françoise).
Goddog, creator of the 2019 and 2020 totebag
Each year, as soon as your Culture Patch is validated, you will be offered an object which will mark the identity of the University of Avignon and encourage a sense of belonging.
In 2019-2021, it is the artist Goddog who signs the totebag.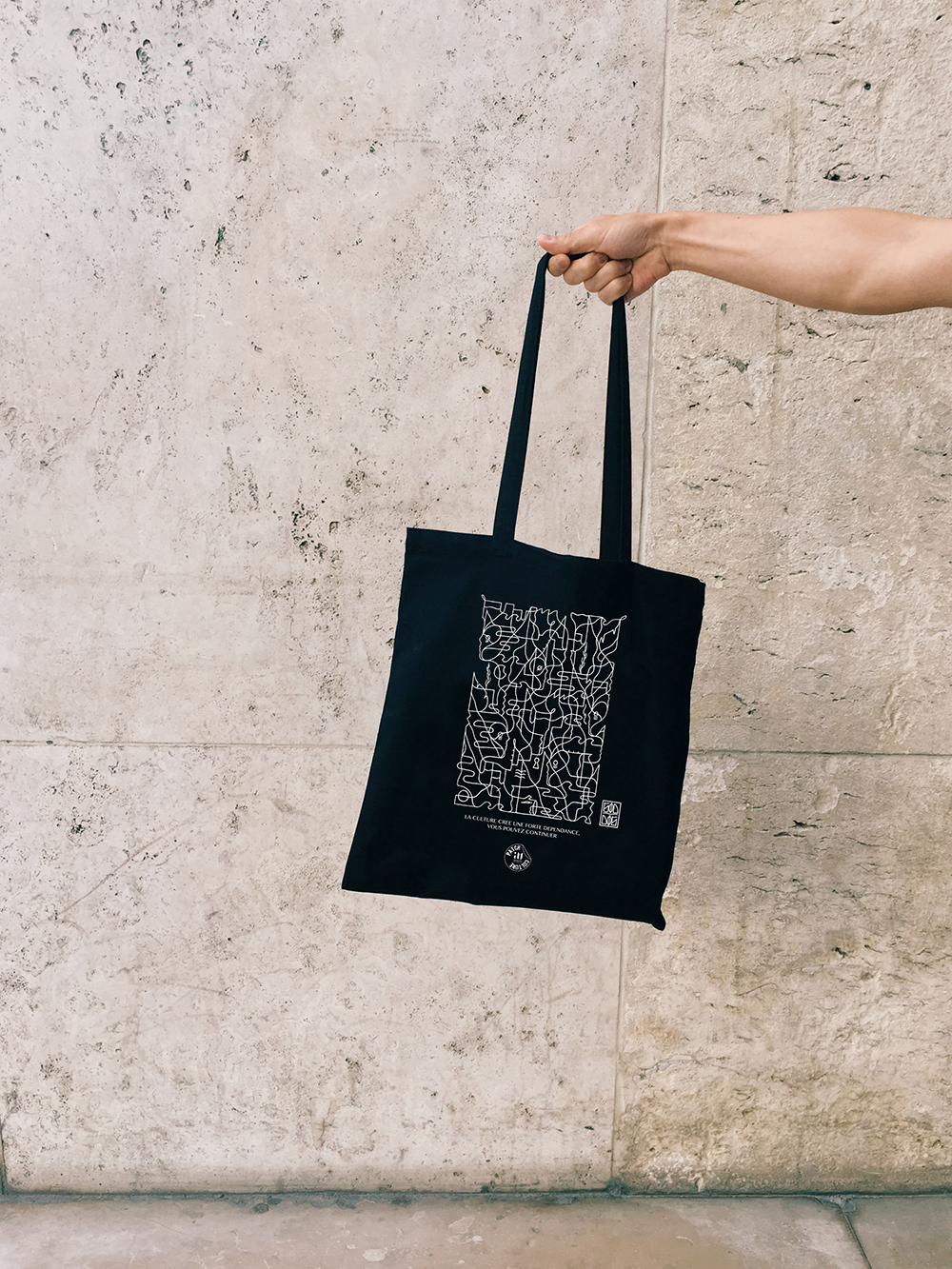 The partners

Live performance
Association Eveil Artistique / Le Totem
ATP d'AVignon
L'autre Scène (Vedène)
Eclats de Scènes / Centre dra
La Fabrik' Théâtre
House of Poetry
Surikat Productions
Balcony Theatre
Théâtre des Carmes
Théâtre du Chêne Noir
Théâtre du Chapeau Rouge
Théâtre du Chien qui Fume
Théâtre des Doms
Théâtre des Halles
Théâtre de l'Isle 80
Golovine Theatre
Orangery Theatre
Theatre de l'Oulle
Le Paris Theatre
Rampart Theatre
Vélo Théâtre (Apt)
Music
AJMI
Akwaba
Crèa Association
Free'sson Association
Association Orgue et Musique Sacrée en Avignon
Coustellet railway station
Luberon Music Festival
Conservatoire à Rayonnement Régional du Grand Avignon
Opéra du Grand Avignon
Avignon Provence Regional Orchestra
Paloma Nîmes
Les Passagers du Zinc
Jazz Springboard Avignon
Cinemas
Capitol Studios
Pathé Cap Sud
Miradas Hispanas
Cinema Vox
Utopia
Cinema Le Rex
Rencontres Cinématographiques du Sud

Festivals
Festival d'Avignon
Avignon le Off
CDCN Uzès Danse
CDCN Les Hivernales
There! This is music
Love Letters Festival
Villeneuve on stage

Heritage-Creation
Ardenome (former salt store)
La Chartreuse - CNES
Lambert Collection
Jean Vilar House
Lapidary Museum
Petit Palais Museum
Calvet Museum
Angladon Museum
Vouland Museum
Scientific Culture
Science Café
Association des Petits Débrouillards
Cosmos Park
Restaurants
The Little Cauldron
Françoise
Interactive map of Patch partners
View the interactive map of the 60 partners of Patch Culture, in Avignon but also in Vaucluse and in the Gard.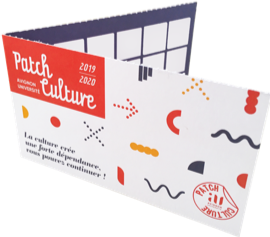 Collection and validation of the Culture Patch 21-22 from 28 September 2021, at the reception desk of the Hannah Arendt campus
>> Find the programme accessible via the Culture Patch on this page, on Facebook and on the Instagram account Culture
Mis à jour le 24 December 2022