SAFIRE news
Apprenticeships in the civil service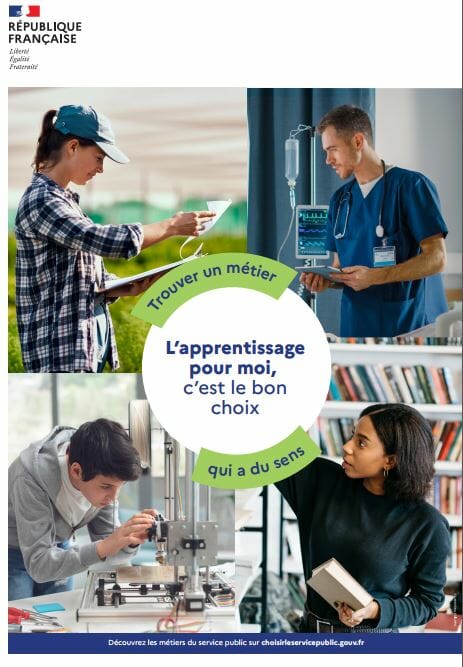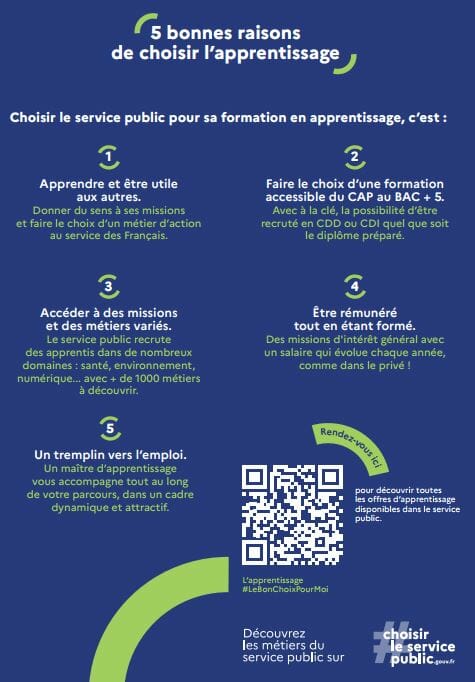 COMMITMENT MEETING
The Ligue de l'enseignement and the Point Info Jeunes in Carpentras are organising a COMMITMENT MEETING
the Wednesday 4 October from 1.30 p.m. to 6.30 p.m.
at the Maison du Citoyen in Carpentras.
Come and talk to us about our missions, for example through a Civic' Speed Meeting and an Escape Game.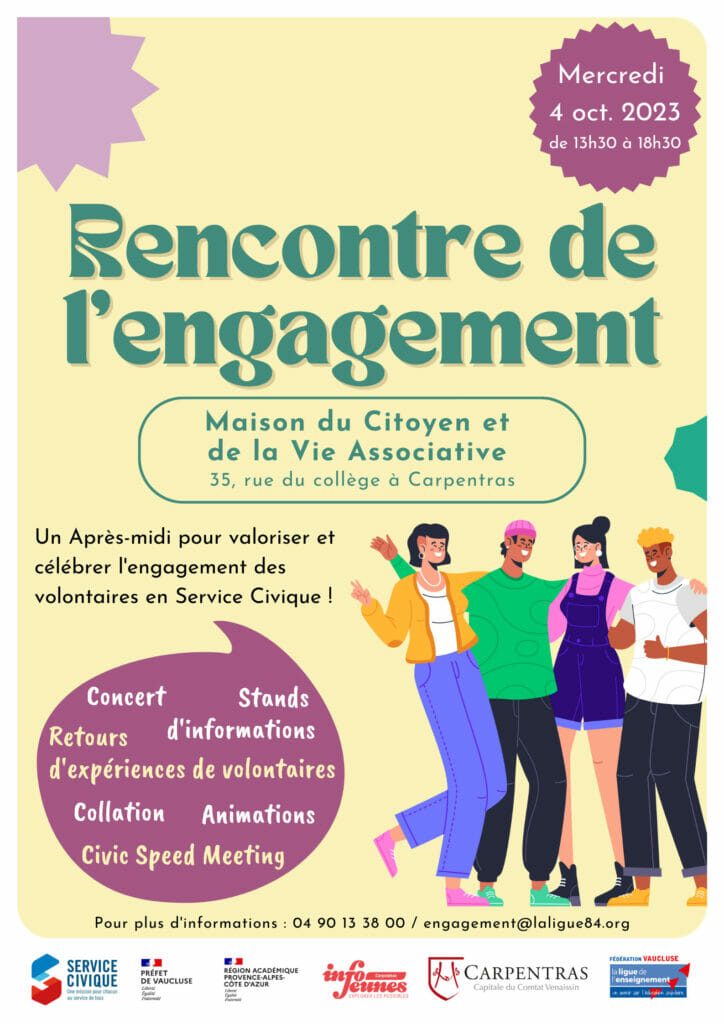 Entrance examination for the Justice Commissioner
The
registrations
to the examination for admission to the profession of Commissaire de Justice are open to
until

11 September 2023

.
The
eligibility
will take place on
Wednesday 11 October 2023
.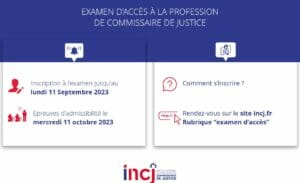 Which Master's degree after my degree?

►get informed ►apply ►decide
You are an undergraduate or a graduate student
monmaster.gouv.fr becomes the only address to enter a Master
For the start of the 2023 school year, the application procedures will change:
From 1 February, the monmaster.gouv.fr website will bring together all information on national master's degrees
From 1 February 2023 onwards, find out which Masters courses are best suited to you.
Receive answers from 23 June.
Apply between 22 March and 18 April 2023
The admissions phase (excluding sandwich courses) on the Mon Master platform ended on 21 July at 23:59. If you have not received a positive response from any of the institutions, we would remind you that you can submit your application to the rector, if you meet the regulatory criteria. To find out more, go to the "Contact the rector" tab in the "Get information" menu. You can also consult the "Places available" tab to find out which schools are offering an internal recruitment procedure. Finally, if you have prioritised your applications on the waiting list, you are likely to receive an offer if your application is withdrawn.
How to consult us, contact us and ask your questions:
You can reach us at
–
by phone
at
04 90 16 25 85
at our usual opening hours
- or contact us
by email
on
orientation-insertion@univ-avignon.fr
- or
come and consult
documentation and be accompanied in your documentary research
in our documentation room
(Hannah Arendt Campus, North Building).
Opening hours :
Monday: 2pm - 5pm
Tuesday: 9am - 5pm
Wednesday: 9am - 12pm / 2pm - 4pm
Thursday: 9am - 5pm
Friday: 9am - 12pm
How to get there (.PDF format)
Mis à jour le 20 September 2023