L'entrepreneurship Student

You are student with an idea or a project?
You wish to Are you an entrepreneur or have the soul of an entrepreneur?
STUDYING AND UNDERTAKING IS POSSIBLE!

Avignon University Campus Pépite Provence is there to support you in setting up your project or simply to help you develop your entrepreneurial spirit!
Numerous events and schemes are offered throughout the year: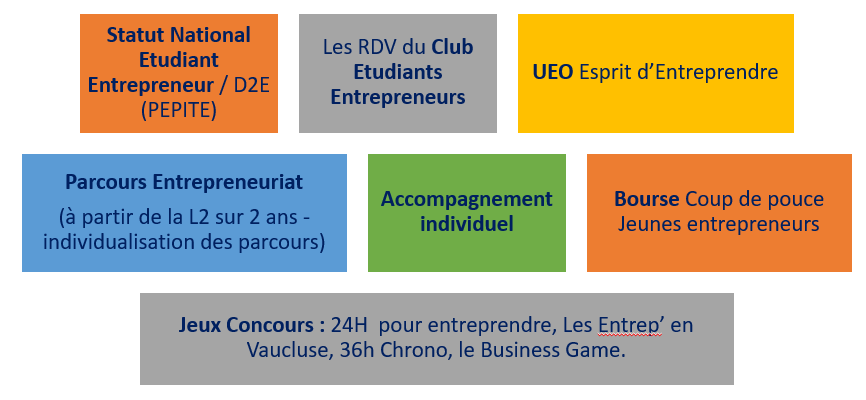 Want to know more? Contact us !
Contacts :
Service d'Accompagnement à la Formation, l'Insertion, la Réussite et l'Entrepreneuriat - SAFIRE
orientation-insertion@univ-avignon.fr
Tel. +33 (0)4 90 16 25 85
Mis à jour le 24 May 2023